Symptom Media has put the time in creating a significant library of simulation videos that are incredibly time-saving for me to enable my students to access a repository of simulated activities. I also love the video format because it allows the students to access the videos independently without requiring in-lab clinical time (which is very valuable given the COVID-19 pandemic and the challenges that can come from gathering groups). I could use these simulations as a back-up or supplement to other in-person simulations I currently coordinate. 
Also, as a health professional, having the ability to keep my personal skills up and evaluate a scenario with new eyes was personally enriching as well. The ease of use, low time commitment, yet high yield in terms of information and learning opportunities bring significant utility to me in my clinical practice. 
Click here to read the complete review
Rachel Nall, MSN, CRNA, APRN,
Assistant Clinical Professor and Simulation Lab Coordinator,
University of Tennessee at Chattanooga Nurse Anesthesia Program
We [recently] completed the video series on Sam with bipolar disorder.  My students were allowed to begin in-person psychiatric experiences this week, and one student remarked that she was so thankful for having seen the extreme highs of bipolar disorder through your video series.  She stated that the video had prepared her for an in-person encounter which might have been quite unsettling otherwise.  
Thank you for replacing all the antiquated, and poorly acted videos available to date.  Your realism is spot-on. 
Kathy Brooks, RN, CMA (AAMA)
Psychiatric Nursing Instructor
ENMU-Roswell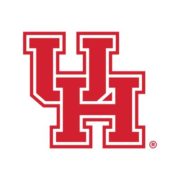 We use Symptom Media in our online DSM course. 
We have students read about certain categories of diagnosis and then they watch a video to test their ability to appropriately diagnose. We also embed video links within our exams and students are tested over their ability to appropriately diagnose.
Students report that watching the videos give them an opportunity to observe sessions, allowing them to consider how to handle cases prior to completing field practicum.
The videos are authentic and current; Symptom Media is affordable, easy to use and a great supplement that enhances the curriculum.
Ginger Lucas, LMSW
Online MSW Program Director/Clinical Assistant Professor
University of Houston Graduate College of Social Work
A Carnegie-designated Tier One public research university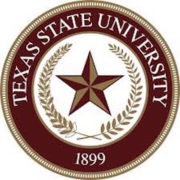 Symptom Media has been extremely useful in my course. The clips bring life to diagnostic categories which in turn helps students better understand what various symptoms could look like.
Shawn Patrick, Ed.D, NCC, LPC
Associate Professor
Professional Counseling Program
Texas State University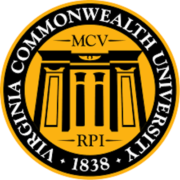 I find Symptom Media to be quite helpful during my orientation to M3 Psychiatry clerkship. Students choose which training title they would like to see, and we use it as the basis for a talk about the mental status exam. I really appreciate having this resource.
Cheryl S. Al-Mateen, MD
Clerkship Director, Psychiatry
VCU School of Medicine, Richmond, VA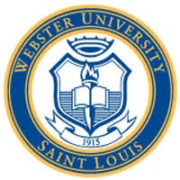 I teach Psychodiagnostics and Assessments for Webster University. I have great respect for the founding fathers of psychology, however students are tired of watching the same old titles from 1972. Diagnostic classes introduce a lot of information in a relatively short period of time which can be very challenging for students….visual learning is an essential component to learning psychiatric disorders. I wish I would have had a learning tool like this when I was in a graduate school. I have integrated the training titles from Symptom Media throughout both of my classes and I am getting excellent responses from my students on the vignettes. I have even used the vignettes as a training tool in my clinical work. The training titles have really made sense out of the diagnostic criteria that they had been reading about in their DSM. Now… not only could they tell me what a major depressive episode was but they could visually describe it and recognize it. This is such an excellent way to prepare someone that has never been in a clinical environment. The quality is superior and high definition and my students all ask me if the people in the vignettes are actual clients because the portrayals are so believable. I am currently working on using some of the training titles as part of my testing process. I can't imagine my class now without Symptom Media! A resource like this should be in every graduate counseling program.
Kevin Marrone, LMHC, CPRP
Adjunct Professor
Webster University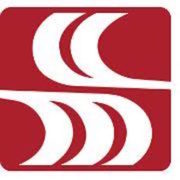 The media helps make abstract content concrete; that is extremely helpful to the students as mental health is one of the specialties that has a small window of opportunity in which to engage the student and solidify the content.
Linda Servidio, MSN, APRN, C, CNE
Professor, Nursing Department, Science and Health Science Division
Brookdale Community College, Lincroft, NJ
I especially love using Symptom Media to teach newly licensed registered nurses about the exciting world of mental health nursing. The videos are also a great way for long-term nurses to review their knowledge and skills in a short, entertaining way. My other favorite use of the videos is to provide education to veterans who are struggling with mental illness. Being able to watch the videos helps them understand their illness as an enhancement to any verbal or written materials they receive. They enjoy watching the video and being able to discuss the content with me afterwards.
Karen Wall, MA, RN-BC, BSN, Maj, US Army (Ret)
Mental Health Nurse Educator,
VA Palo Alto Health Care System,
Marriage and Family Therapy Intern,
Doctoral Candidate, Argosy University
I'm impressed and encouraged by [Symptom Media's] use of the visual medium for behavior modification applications. I have found these procedures very effective in short circuiting dependence on the verbal/oral communication process
Symptom Media [is] an exciting collaborative effort between the professional mental health community and the artistic community. Increasingly, educators in psychiatry are resorting to popular films to visually portray symptoms of mental illness. Unfortunately, the details of illness are often inaccurate and the portrayals of mental health professionals are often grossly unprofessional with inappropriate boundary crossings (e.g. in the Prince of Tides, the mental health professional becomes romantically involved with a family member of a patient)…[These training titles] provide a unique, vital tool to teach both the public and health care providers about mental illness in order to stimulate their learning about effective treatments that provide healing and hope.
Linda Worley
Professor, University of Arkansas for Medical Sciences College of Medicine
Departments of Psychiatry & Obstetrics and Gynecology
Chair Education Committee, Academy of Psychosomatic Medicine
Past President, Association for Academic Psychiatry
American Board of Psychiatry & Neurology, Board Examiner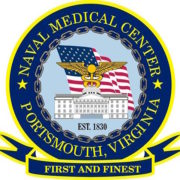 Hamid R. Tavakoli, M.D.The formation of Symptom Media…to produce movie clips about psychiatric and psychological phenomena will have a far reaching impact in education here at home and across the globe. These training titles produced by professional filmmakers and guided by experts…can be used to improve our knowledge of mental health and diminish the stigma associated with it…[These training titles] can be used to enrich our understanding in all sectors of society including law enforcement, local and state governments, military, court system and the community at large. I am in full support of this mission and noble cause
Hamid R. Tavakoli, M.D.
Chief, Consultation-Liason Psychiatry
Naval Medical Center, Portsmouth
I have known Dr. Fidler for over 30 years and have been consistently impressed with his creativity, innovative use of the media for teaching, and ability to "reach" learners at many levels…Symptom Media allows [Dr. Fidler's] professional knowledge and creative script writing to be joined with professional film company…that can be used worldwide to improve the understanding of mental health disorders. I am therefore very excited…and it has my strongest endorsement…as an important contribution to our patients, their families, and the medical profession.
Jonathan F. Borus, M.D.
Stanley Cobb Distinguished Professor of Psychiatry
and Faculty Dean for Education at BWH
Harvard Medical School
Director of Medical Education, Brigham and Women's Hospital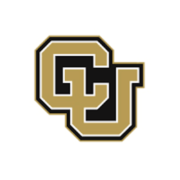 Such material, akin to slide sets used to teach dermatology and radiology and films used to teach medical and surgical procedures, are necessary both to illustrate the clinical phenomena of various psychiatric conditions and problematic interpersonal interactions, and also to demonstrate the operations and tactics of diverse types of interviewing and assessment procedures, therapies, and counseling techniques for these assorted clinical problems.
Joel Yager, M.D.
Professor of Psychiatry, University of Colorado Denver School of Medicine,
Professor Emeritus, Department of Psychiatry and Biobehavioral Science,
David Geffen School of Medicine, University of California Los Angeles,
Professor Emeritus, Department of Psychiatry, School of Medicine, University of New Mexico