Simulation Activities Review
By: Rachel Nall, MSN, CRNA, APRN, Assistant Clinical Professor and Simulation Lab Coordinator, University of Tennessee at Chattanooga Nurse Anesthesia Program 
For several years, I have utilized Symptom Media's library of resource articles, videos, and learning content. Recently, I accessed their Simulation section for potential inclusion in my personal continuing education content and student learning.
The Simulation Activities section currently features more than 65 simulation activities and case studies across the lifespan: pediatrics, adults, and geriatrics. Because I provide care to all three patient populations, I enrolled in several to compare. I would select a course and receive an overview of the course components. Sometimes, this was a downloadable SOAP note to utilize while watching the videos. Other times, I was instructed to simply watch the video and gather my impressions.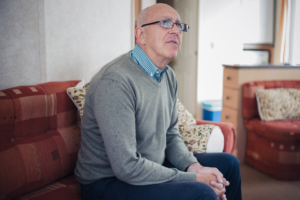 The videos I personally watched were all under 10 minutes in length and featured professionally recorded "patient" interviews with actors and an offscreen clinician who would ask and respond to questions. The patient actors were very committed to each role, and it was fascinating to observe and make my own personal notes. 
Upon completing the video, I completed my SOAP note and utilized relevant screening tools. I could then submit my attestation that I completed the case study. The process was easy to follow and not time-consuming, but effective from start to finish. 
Utility 
As a simulation coordinator, I know the time investment it is to create a single, 10-minute simulation. From selecting a topic, script writing, finding a patient actor, and filming or enacting a scenario, there is a lot involved in this process. I also typically find once students complete one simulation, they see the value and start to ask for more (which then takes even more time).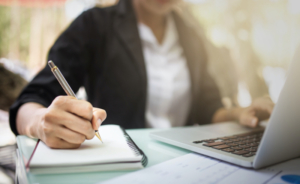 Symptom Media has put the time in creating a significant library of simulation videos that are incredibly time-saving for me to enable my students to access a repository of simulated activities. I also love the video format because it allows the students to access the videos independently without requiring in-lab clinical time (which is very valuable given the COVID-19 pandemic and the challenges that can come from gathering groups). I could use these simulations as a back-up or supplement to other in-person simulations I currently coordinate. 
Also, as a health professional, having the ability to keep my personal skills up and evaluate a scenario with new eyes was personally enriching as well. The ease of use, low time commitment, yet high yield in terms of information and learning opportunities bring significant utility to me in my clinical practice. 
Recommendations 
Symptom Media's simulation activities gave me the opportunity to expand my knowledge about different mental health conditions affecting pediatric, adult, and geriatric populations. I see the value of this service for several learners. I think this would benefit:
Students

, who may never see each personality or mental health disorder in their clinical practice as students, but who would need this valuable experience before they graduate to enrich their clinical practice. The videos could also reinforce other clinical experiences they have seen in-person. 

Professors

, who would like to expand their offerings, but may not have the time, simulated patient actors, or facilities to create these professionally done scenarios. I could see assigning these scenarios as simulation assignments or as an alternate learning method to help students reinforce a concept.  

Clinical professionals

(of all specialties, really) who are looking to expand their practice and improve their level of care. Because the videos are available across the lifespan, it's hard to imagine a clinical specialty that could not benefit from viewing the simulation activities because we all come across patients with different health conditions and needs on a regular basis. 
I could see potentially assigning these simulation activities in conjunction with a class or even for a group of professionals who wanted to enhance their clinical learning opportunities. The format of the videos sparks the opportunity for discussions that I think can enhance clinical care. 
To view the listing of Symptom Media's simulation activities, please visit: https://symptommedia.com/simulation-activities/