Causes of suicide and suicidal ideation are complex and multifactorial. When health, environmental, economic, or sociocultural stressors engender feelings of despair and hopelessness, rates of suicide and suicidal behaviors can increase. Underlying psychiatric disorders (including but not limited to anxiety, depression, and substance use disorders) increase the chances of suicide.
Doctors, counselors, psychologists, nurses, social workers and other healthcare experts who interact with suicidal patients should equip themselves with suicide awareness training to increase the chances for successful intervention and to feel more confident in providing help to those at highest risk for suicide. To make sure that your busy schedule does not come in the way of this critical training, check out our online learning options linked below.
Understand Underlying Risk Factors For Suicide. Risk Factors Include:
Recent loss
Chronic illness or disability
Feelings of hopelessness or helplessness
Substance use disorders
Schizophrenia
Depression and other mood disorders
Personality traits including aggression, mood lability and unstable relationships
Some Historical Factors Include:
Family history of suicide
Previous suicide attempts
Childhood abuse, neglect, or trauma
Some Environmental Factors Include:
Enduring stressors like bullying, harassment, unemployment or relationship problems
Access to deadly means, such as drugs and firearms
Exposure to somebody else's suicide, or to sensationalized, romanticized, or graphic accounts of suicide
Social isolation
Some Key Statistics1,2:
Every year over 47,000 Americans die by suicide.
In 2017 there were 1.4 million suicide attempts.
Suicide is the 10th leading cause of death in the US, 3rd leading cause of death for ages 10-24, and 2nd leading cause for ages 25-34.
How Can The Online Training Of Professionals Help In Preventing Suicide?
Recognizing suicide risk can aid in its prevention. With proper suicide prevention training online, you can identify suicide warning signs in your patients:
Recognize signs, symptoms, triggers and risk factors.
Improve competency in assessing, interviewing, and questioning. This leads to providing a safe and understanding environment for disclosure.
Be specific and direct in addressing and asking about suicidal thoughts, behaviors, and attempts.
Gain knowledge about suicide-related statistics and epidemiology.
Symptom Media's Training Can Help USA & Canada Mental Health Experts
At Symptom Media, we have two suicide prevention online training courses called How to Conduct a Suicide Assessment (1.5 hours)  and Suicide Risk Assessment of Adolescents (1 hour). The training sessions are aimed at improving healthcare professional's knowledge and skills in conducting a suicide assessment.
Identify predisposing, protective, and high-risk factors for suicide
Identify warning signs of imminent suicide
Determine levels of risk
Assess lethality including severity of intent, means and access.
Distinguish suicidal ideation from sad or depressed feelings, parasuicidal gestures and actual attempts.
Discover new techniques to create a safe and trusting environment in order to enable disclosure from your patients.
Feel more confident in overcoming challenges in assessing for suicidality.
Be knowledgeable about treatment options and referrals to appropriate levels of care.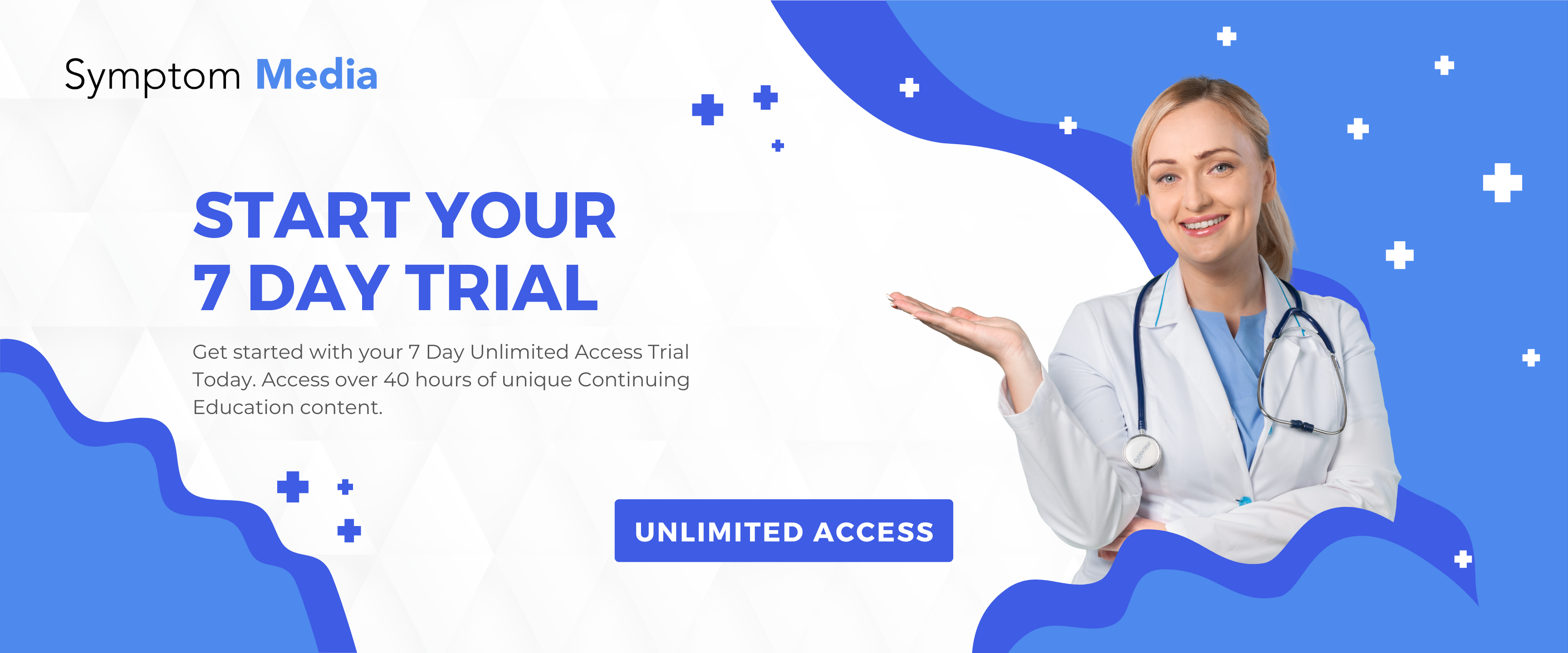 Suicide risk assessments are an integral and often mandated part of patient care for many patient populations. The information available in this training will help you feel more confident in performing risk assessment of self-directed violence upon initial contact with a patient and as needed throughout the trajectory of care.
Opting for this digital suicide prevention training gives you access to a comprehensive online video library of more than 600 mental health simulations. Subscribe online now to enroll in the course or request a demo.
Written by Stephanie Arnold, MSN, Psychiatric/Mental Health Clinical Nurse Specialist 
References