Preventing Suicide through Risk Assessment and Awareness
The suicide rate in the United States increased 35% over twenty years from 1999-2018. Individuals taking their own lives remains a significant concern and leading cause of death for Americans. To combat this growing problem, mental health professionals must continue to educate the general public to increase awareness of the risk factors and warning signs of suicide.
Suicide Statistics
Individuals with a family history of suicide are at 4 times greater risk of attempting suicide themselves
Suicide is the 2nd leading cause of death for college students in America
Women attempt suicide 3 times as often than men, but generally, men are more likely to complete the suicide
Assessing Risk
Suicide risk assessments aim to identify various factors that put one at risk, including predisposing, immediate, and protective factors. While a prior suicide attempt remains a significant risk factor, several additional risk factors exist, and all must be taken seriously.
Key Risk Factors for Suicide
Co-existing or previous mental illness diagnosis
o   Frequent psychiatric diagnoses of suicidal patients include:
Major Depressive Disorder
Bipolar Disorder
Obsessive-Compulsive Disorder (OCD)
–  Prior suicide attempt
– Alcohol abuse
– Lack of psychosocial support
– History of trauma
For the complete list of suicide risk factors and to learn how to conduct a suicide risk assessment, preview Symptom Media's course here.  
Part of a complete suicide risk assessment is to identify any protective factors or things in a person's life that promote resiliency and decrease the risk of suicide.
Protective Factors include:
Children and family
Cultural and religious beliefs
Positive social support system
Identifying protective factors can help mental health clinicians develop an effective care plan utilizing the existing supports and resources in a patient's life.
Warning Signs of Suicide
Everyone should be aware of the risk factors and warning signs of suicide. One statistic reports that as many as 90% of those who die by suicide have communicated their intent in some way. The warning signs can be direct and obvious, or they can be elusive and subtle. Warning signs and communications about suicidal ideation can occur minutes to days before a planned suicide attempt.
The most critical aspect of suicide awareness is to take every threat seriously. This is true for both social support systems and mental health providers. Suicide attempts are often not impulsive acts; instead, they have been planned out and carefully considered.
The warning signs of suicide are not always easy to recognize but being aware of the possible warning suicides can raise awareness and potentially prevent suicide.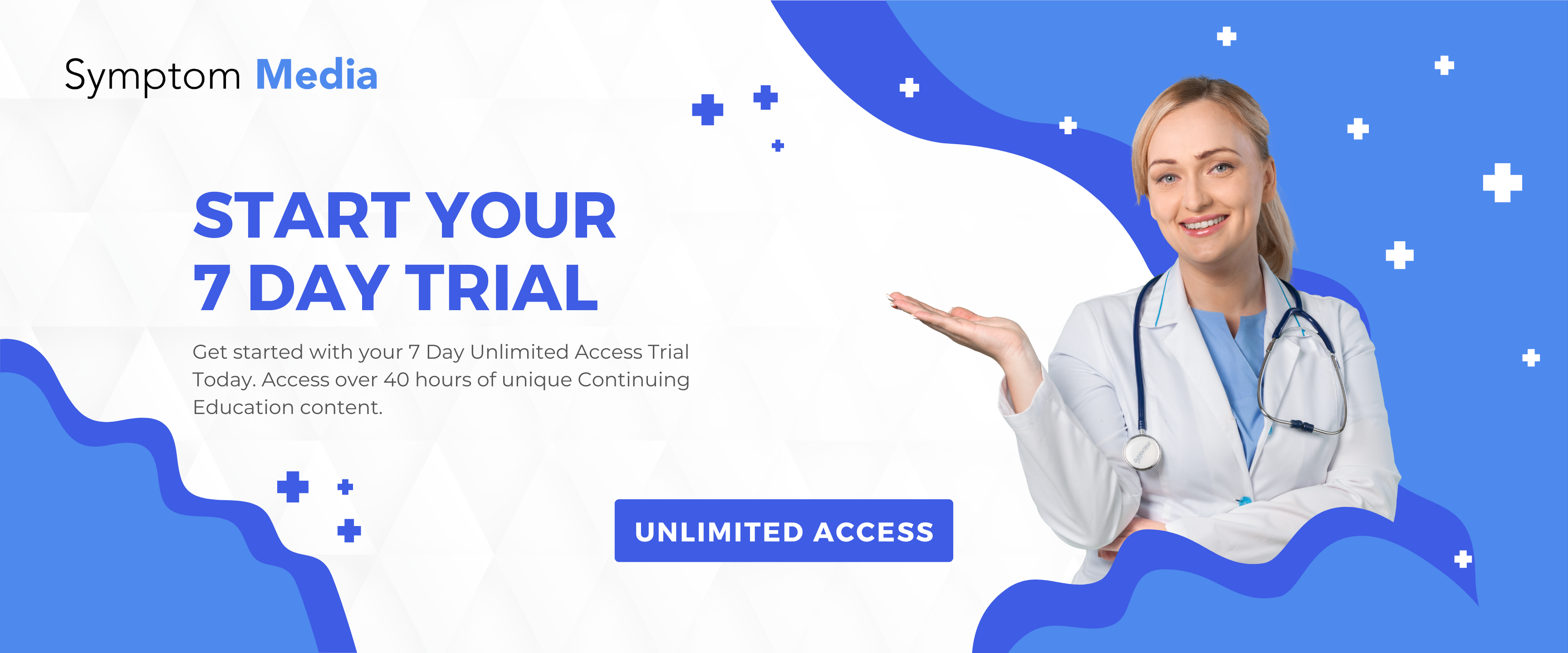 Below is a list of warning signs of suicide:
Preoccupation with death, dying, or suicide
Isolation from loved ones and social supports
Seeking access to various means, like firearms or dangerous medications
Giving away belongings
Reckless or risky behavior
Individuals contemplating suicide may voice feelings of being a burden or without purpose. When responding to these concerning comments, it is best to respond in a calm, supportive tone rather than with judgment. Assuring the safety of the individual is always the top priority.
In the event of a psychiatric emergency, call 9-1-1 or visit a local emergency care center.
National Suicide Prevention Hotline: 800-273-8255
To learn how to effectively address suicidal ideation and strategies to prevent suicide, visit Symptom Media's suicide prevention training here: https://symptommedia.com/suicide-prevention-training/