OCD Assessment Tool Series
OCD Assessment Tool A-1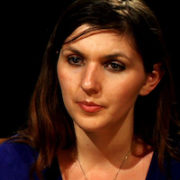 In this OCD Assessment Tool, Mrs. Goodwin exhibits an anxious affect as she answers the interviewer's questions. She provides an extensive history of obsessions and compulsions. In trying to determine the causes of her obsessions and compulsions, Mrs. Goodwin blames her mother, who had signs of OCD, thinking she may have inherited the condition. Mrs. Goodwin acknowledges that she tries to hide symptoms and brings up the point that pregnancy can increase OCD symptoms. She blames her OCD symptoms, however, on her own thinking. Mrs. Goodwin portrays poor insight that her OCD symptoms may impact other people and that she may need to make changes in her life.
OCD Assessment A-2
Lindsay provides a detailed account of her history with obsessions and compulsions as well as exhibiting physical symptoms during the interview. She reports that her obsessions are primarily related to electrical cords and that her compulsions consist of a tick that causes her hand to jerk to her ear. To cope, Lindsay attempts to disguise her symptoms, feeling her symptoms have had numerous negative impacts upon her life at home, school, work, and socially. She generally has good insight and thoughtful answers to the interviewer's questions.
OCD Screening Tool A-3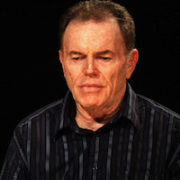 Often exhibiting an anxious affect, Peter discusses a history of mild obsessions and compulsions that could be attributed to his being over-anxious and over-judgmental about his performance, rather than being actual symptoms of OCD. Peter discusses a particular incident of a school assignment during which he continuously checked and re-checked his work as indicative of his behavior both in the past and present. Peter's presentation can lead to a useful discussion about differential diagnosis as well as the usefulness of the OCD assessment for diagnosing anxiety.
OCD Screening Tool A-4
Tade has excellent insight into her marked OCD symptoms and that the symptoms are pathologic. Her obsessions, since she was young, primarily center around cats and her disgust with and her fear of them. In terms of her compulsions, she has had problem behaviors with light switches, cords, and pulling out her hair. She also has good insight into how OCD symptoms negatively impact her life at work, school, and social life, and how her symptoms impose upon other people and are harmful to her self image. Tade does not have insight into the causes of OCD, blaming herself for her symptoms, which is normal for someone early in assessment and / or treatment. From the interview, we learn that Tade is highly motivated to get help.
OCD Screening Tool A-5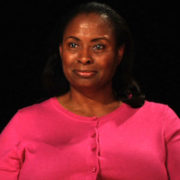 Evelyn provides a history of fairly mild obsessions and compulsions, including symptoms of counting and organizing. In public, she hides her counting by keeping her obsession non-verbal. As she has gotten older, Evelyn understands that her OCD symptoms are pathologic and that she needs help, although she admits, she has never felt she wanted help. Evelyn, however, has poor insight into the manner her OCD symptoms impact her work, other people, and her own thinking. She acknowledges that her fiancé recognizes her symptoms. She has read information about OCD in a pamphlet and is trying to determine whether her symptoms are hereditary. Thus, she is considering treatment. Once she learned about the medical etiology of OCD, she stopped blaming herself as strongly as she blamed herself prior to treatment.
Using Symptom Media Articles: