Loss and Grief Assessment Tools Series
Loss and Grief Assessment A-1 (Loss of Sister)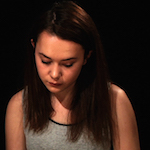 In this Loss and Grief Assessment Tool, High School student Megan is soft spoken. She lost her sister several years ago due to an accidental shooting at a party. Since her sister's death, Megan feels as if she lost "half of herself" along with losing her sense of ambition. Megan tries to prevent thinking about losing her sister, but continues to have difficulty sleeping. She describes experiencing physical pain and describes having a lack of desire to go out with friends.
Loss and Grief Assessment A-2 (Loss of Girlfriend due to Mass Shooting)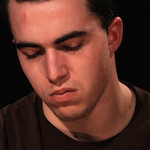 Chase recently lost his girlfriend during a mass shooting. He learned about her death at the hospital when he was taken to the hospital for injuries that he sustained from the violent incident. Chase is reticent to discuss the details about his loss. He reports that in addition to losing his girlfriend, he also lost the idea of having a family. Reports that he suffers from a lack of sleep and reports that he self-medicates with marijuana.
Loss and Grief Assessment A-3 (Loss of Friends due to Mass Shooting)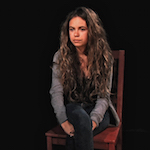 Mackenzie is a high school student who recently lost her two best friends, Lizzie and Sarah, during a mass shooting. Mackenzie reports that survived the shooting because she left the classroom to use the bathroom shortly before the incident occurred. She did not learn about her friends' deaths until she went home and heard the story on the news. She refuses to discuss her emotional response to her friends' deaths. Since the incident, she has trouble sleeping. She also quit the soccer team.
Loss and Grief Assessment A-4 (Loss of Friend in Work Related Accident)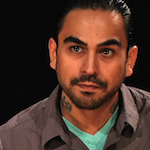 Ray is a firefighter who witnessed the death of his friend and colleague when they responded to a fire. He refuses to answer questions about the incident and instead responds by behaving in an aggressive manner. Ray makes it clear that he wants to be left alone.
Loss and Grief Assessment A-5 (Loss of Parents due to Drunk Driver)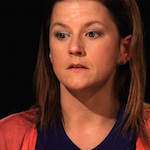 Carol is a wife and mother. When Carol was nineteen, her parents were killed while they on their way to visit her school. Her parents' car was broadsided by a drunk driver. In the immediate aftermath, Carol became unable to function due to suffering from intense feelings of guilt. Carol dropped out of college for several months and describes going into a "very dark place." Despite the passage of time, Carol still feels haunted by guilt and various regrets.
Using Symptom Media Articles: