First Responder Mental Health Film Series
Posttraumatic Stress Disorder (First Responder: Police Officer 1)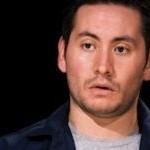 In this First Responder Mental Health film, Virgil is a police officer who claims his symptoms of caffeine withdrawal were behind his recent on-duty car accident. Further questioning, however, reveals that the accident occurred after he left the scene of a brutal incident during which a husband burned and disfigured his wife. Virgil visited this home several times during prior calls, the last call being just before this violent episode. Virgil sensed something was wrong but fled the scene because, as he admits, he was afraid.
Posttraumatic Stress Disorder (First Responder: Police Officer 2)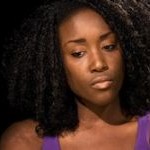 Jessica, a police officer, did not recognize the signs of suicide on a call she responded to. She feels immense guilt as a result of the person committing suicide and has anger "outbursts" directed at fellow police officers, her partner, and herself.
Posttraumatic Stress Disorder (First Responder: EMT)
In this First Responder Mental Health film, Charlie is used to being on the move, going from patient to patient as an EMT. During the wake of a recent hurricane, however, he found himself stuck in a parking lot, inundated with critical patients. He had no help and few supplies. Since the storm, his wife found him in their FEMA hotel room, holding pills in his hand and having no idea how they got there.
Posttraumatic Stress Disorder (First Responder: Nurse)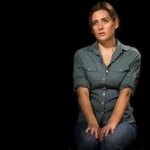 Carolyn, an Emergency Room nurse, was on the front lines of a recent mass shooting. Although she has seen trauma from shootings previously, she has never seen so many … children traumatically shot and for no reason. She is in a state of despair and has begun to self-medicate. Carolyn sits in front of a grief counselor in the "hopes" of figuring out what to do.
Posttraumatic Stress Disorder (Doctor)
Dr. Mason, an ER doctor, was a trauma surgeon in the Iraq war. He is being evaluated at the request of his hospital's administration because he was missing from work for several days. His absence from work followed an incident during which he was seen fleeing the arrival of an inbound helicopter with a critical patient. He hid in the staff break room as others attended to the critical patient.
Posttraumatic Stress Disorder and Other Specified Trauma- and Stressor-Related Disorder Persistent Complex Bereavement Disorder (Firefighter)
In this First Responder Mental Health film, Ray recently lost his best friend and mentor during a five-alarm fire after he told his friend that the room in which he died was safe. Now, five months later, Ray faces disciplinary actions for repeatedly disobeying orders and taking unnecessary risks. He doesn't get along with his friend's replacement and isn't comfortable talking about his feelings, including his suicidal thoughts.
Using Symptom Media Articles: