DSM 5 Guided Eating Disorder Series
Anorexia Nervosa Binge-Eating Purging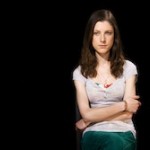 Amanda knows she is not healthy. She is close to being emaciated. Her slender frame reveals that she is well below a normal, healthy weight. She freely admits to being in and out of various hospitals and to going through a number of treatments for her weight. She still has not found a long-term plan that works for her. In the past, Amanda, a mother of two, tried to end her own life, but was too scared to go through with suicide. She describes her life as one of being constantly consumed by thoughts of food, calories, restricting, binging, and purging.
Anorexia Nervosa Restricting Type Moderate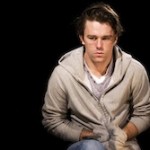 John is lean and wears a loose sweatshirt. His hands are buried in his pockets as he nervously leans forward. He is soft spoken and makes only intermittent eye contact as he requests a note from the therapist to allow him to continue on the college wrestling team. John has been ordered to stay on the sidelines after he was injured during his last practice. His physician told him that his injuries occurred because John has weak muscles. John is eager to get back into the next meet. When the therapist questions John about his weight, John describes himself as toned. John assures the therapist he is in absolute control of his own weight, deliberately keeping himself in the lower weight class by adhering to a strict regime of dieting and working out. He describes people like his roommate who cannot maintain a similar structure to John's, as physically unattractive and weak.
Anorexia Nervosa Restricting Type Moderate B-2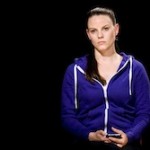 Krista's thin face stares down the therapist. She has no time for this meeting. After passing out at a practice and receiving a small concussion, Krista was referred by a doctor at the University's medical center. Krista insists that the doctor said she was fine but said that she must have a note from the therapist to continue on the swim team. When questioned about the cause of the fall, Krista reveals that she is confused why the doctor said her body is weak when she maintains a rigorous schedule of exercise and limits her calorie, fat, and carbohydrate intake. To Krista, anyone that does not follow a similar routine of self-control is weak. Although Krista follows her self-imposed rules, she admits that she does not see herself as attractive.
Binge Eating Disorder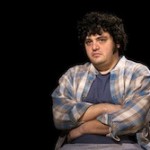 Carl was recently admitted to the hospital for food poisoning after he ate spoiled meat. Carl admits that at home he hoards food and eats in the middle of the night, often not realizing what foods he eats. He lives alone after cycling through various roommates who found his habits too difficult to be acceptable. Carl, however, rationalizes that living alone is easier. He does not have many friends and prefers watching television or playing video games to being social with college peers. Carl says there are situations during which he has urges to eat and during which he is not conscious of what and how much he eats.
Bulimia Nervosa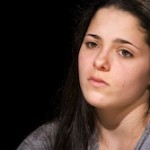 Kaley is a teenage girl who is defensive and wary of the therapist. She struggles to make eye contact with the therapist. Her answers are curt and indicate she is someone who feels victimized. Kaley reports she was sent to the counselor after being caught throwing up in the bathroom. She insists everyone at her school throws up but she is the only person who is getting into trouble. Upon questioning, Kaley reveals that her purging and restricting also occur at home. She is a friend with a group of girls who usually talk calories. According to Kaley, her eating habits and weight control behaviors are completely normal.