DSM-5-TR Guided Violence Series
Adjustment Disorder with Anxiety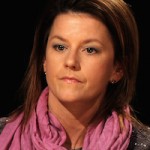 Carol arrives at the office distressed and unable to find her cell phone. She excessively worries that if she does not have her phone something may happen to her children and she will not know. Carol's children always call her, but never call their father. After a recent school shooting in another city, Carol pulled her children out of school and began to home school them. Despite opposition from her husband about this decision, Carol believes this is only way to keep her children safe. Carol explains that when she was a child she lost her parents and she must assure that she takes no risks that could cause her to lose her children.
Adolescent Antisocial Behavior, Alcohol Use Disorder, Severe, Other or Unknown Substance Use Disorder, Severe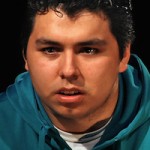 Ricardo is uncooperative to answering questions and displays signs of aggression. He was banned from playing on his school's lacrosse and football teams due to his excessive use of force. Ricardo does not feel remorse for deliberately hurting opposing players. Alarmingly, Ricardo boasts he knocked out another player's tooth and then took the tooth as a souvenir. He admits to using drugs and alcohol at home and reports that he spends the majority of nights at a friend's home. When confronted with reports that in the past he came to school with bruises and other injuries, Ricardo insisted the injuries were merely from skateboarding accidents. Ricardo becomes uncomfortable with questions relating to sexual experiences and he quickly forces an end to the interview.
Conditions for Further Study, Persistent Complex Bereavement Disorder with Traumatic Bereavement B-1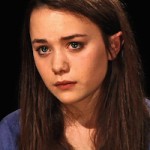 Megan is an intelligent and outgoing student who is interested in extra-curricular activities and student government. She has been undergoing a battery of medical tests for constant headaches and stomach issues but her physicians were unable to find any underlying medical condition. Megan recently became irritated with her friends and parents about how they reacted to her medical problems. She also recently had a car accident because she has difficulty sleeping and was too tired to drive. Four years ago, her older sister died in an accidental shooting at a party. During questioning Megan reveals that the shooter's younger brother attends the same classes Megan attends at school.
Conditions for Further Study, Persistent Complex Bereavement Disorder with Traumatic Bereavement B-2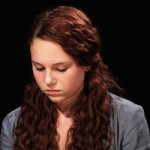 Vanessa is a soft-spoken teenager. Vanessa recently lost her best friend from suicide. She and her friend spoke and texted every day. Despite the facts, Vanessa does not understand that her friend could possibly have killed herself. More extremely: Vanessa refuses to believe that her friend is dead, insisting that her friend is alive and that she saw her. Vanessa experiences a dull physical pain in response to her grief, expresses thoughts of guilt, and describes a sense of feeling disconnected from events occurring around her. She reports that at night she sometimes returns to the beach where her friend killed herself.
Dissociative Amnesia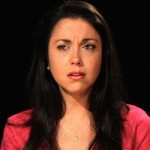 Julia is a teacher who witnessed a school shooting on the previous day. She exhibits signs of stress by having a flat affect and having confusion. She does not understand why she is sitting in a mental health office today rather than teaching her class. She remembers crying but she does not have any idea why she cried. She reports that she cannot listen to the radio or television news and describes she has the sensation of being in a dream. Instead of driving to the school where she presently works, this morning she drove to her previous school.
Posttraumatic Stress Disorder, Alcohol Use Disorder, Other or Unknown, Conviction or Civil Proceedings with Imprisonment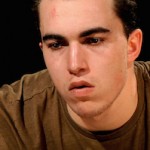 After being arrested for driving while intoxicated and leading police on a pursuit, Chase was court-ordered to see a therapist. This last arrest is the latest in a string of incidents since Chase was shot twice while trying to protect his girlfriend during a mass shooting at a movie theater. His girlfriend died in the tragedy and Chase was awarded two million dollars from donations that poured in from across the country. He suffers from flashbacks related to the shooting, struggles with aggression, takes unnecessary sexual risks, and admits to experiencing suicidal thoughts.
V62.4 Social Exclusion or Rejection, V69.9 Problem Related to Lifestyle, Adolescent Antisocial Behavior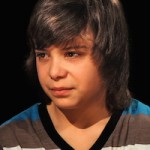 Dan expresses he has strong feelings of victimization stemming from issues at school. He feels excluded by the so-called "normal kids" as well as mistreated by the teachers and staff members who "are out to get" him. He specifically focuses his negative feelings toward his classmate: Sarah. Dan acted out both verbally and physically at school and expressed a desire to do further harm. When he was challenged by a difference of opinion from his friends, he made it clear that he considered the destruction of property to be an appropriate response. Upon further questioning, Dan admits he has killed animals and believes there are situations in which killing is the appropriate response. Dan reports that he made plans to harm his fellow students and has the means to implement such a plan.
V62.4 Social Exclusion or Rejection B-2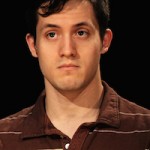 Sam was recently suspended from school. Today he comes into the office angry and refusing to speak. Sam makes it clear that he feels misunderstood and believes everyone is against him. He strongly feels this is not fair. He reports that he reacted violently toward a fellow student after the student verbally insulted him. Sam admits he brought a weapon to school as a response to the bullying.
Using Symptom Media Articles: