Depression Assessment Tools Series
Depression Assessment A-1
Depression Assessment Tool: Susan is on the verge of tears as she explains that she is not satisfied with her life and that dissatisfaction is placing considerable strain on her personal relationships, specifically with her daughter, husband, and friendships. She has feelings of being down and blue every day, as well as feeling emotionally and physically exhausted. She has difficulty sleeping and does not wake up feeling refreshed. Susan tried various methods to cope with her depressive symptoms and inability to sleep but has been unable to find relief.
Depression Assessment A-2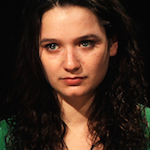 Susie experiences blue moments and feels that those moments occur more often with her than with other people she knows. She reports she is often tired, has difficulty sleeping, and is currently taking the sleep medication Ambien. Susie feels that in public she has become adept at pretending that she feels normal. She has experienced suicidal thoughts and was diagnosed with depression by her father who is a practicing therapist. For several years her father has been prescribing her medications. Recently, she has been under additional stress since her boyfriend broke up with her due to her depressive symptoms. When she is happy, she describes a euphoric feeling, but a feeling that does not last.
Depression Assessment A-3
During questioning, Mrs. Davis describes that lately she has been feeling particularly down and blue as well as having sleep difficulty. When asked if these feelings affect her daily life, she claims that the symptoms are mild but at the same time they symptoms hang over her throughout the day. She has not experienced suicidal thoughts currently or in the past. Although she thinks her depressed mood is caused by difficulties at home, she does not feel her depression impacts her personal relationships as she tries to be strong and hide her sadness from her loved ones. In order to cope, she tries to meditate and find diversions but has not sought therapy or tried drugs. Wine does help but not because she drinks excessively.
Depression Assessment A-4 with Primary Diagnosis PTSD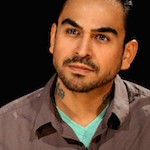 Since a work accident that resulted in the death of a friend, Ray has experienced symptoms associated with PTSD. Ray reports that he sometimes feels down and depressed but only every now and then. When questioned further he becomes agitated. He admits difficulty sleeping and cannot remember the last time he woke feeling refreshed. When asked about nightmares, he alludes to problems with nightmares but does not elaborate. At times he has suicidal thoughts but never acts upon the thoughts and feels his thinking is not beyond normal ideation. Ray does not take drugs or medication that could cause depression. He does drink alcohol but not to excess. He is currently experiencing disputes with colleagues at work but insists that he is in control of his anger.
Assessment to Evaluate Insight or Treatment in Patients with Depression A-1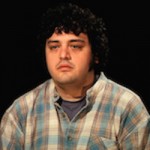 Depression Assessment Tool: Carl's depressive thoughts tend to build. He responds with bombastic answers, describing a repetition of escalating, unhealthy thoughts. Because of his depression he feels a constant sense of isolation, believing people do not like to be around him. Carl feels that his depression started when his girlfriend left him. Carl was on medication for his depression but stopped his medications. Instead, he prefers to treat his symptoms by trying to lose weight and exercising.
Using Symptom Media Articles: