T16 – Identifying Trauma-Related Beliefs with Telehealth Patients
Accreditation Information
Course Title: Identifying Trauma-Related Beliefs with Telehealth Patients
Release date:
Expiration date:
Estimated time to complete activity: 1 hour
Hardware / Software Requirements: Compatible with Internet Explorer 6 and up, Mozilla Firefox 3 and up, Safari 4.0, and Google Chrome 10 and up.
If you have any questions, please contact MER at (800)-421-3756, http://www.cmepartner.org/contact
To see MER Privacy Policy, scroll to bottom of this page.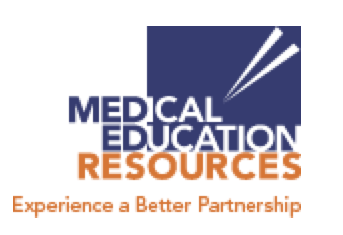 This activity is jointly provided by Medical Education Resources and Symptom Media.
Target Audience
Licensed medical and healthcare professionals, mental healthcare professionals including psychologists, psychiatrists, social workers, and marriage and family therapists (particularly those who see child and adolescent patients and/or parents). Students and trainees within these disciplines as well as allied health professionals.
Underlying Need for this Course
The purpose of this course is to assist healthcare professionals in properly assessing for and identifying trauma-related beliefs among trauma-exposed patients while conducting teletherapy for the purposes of effective treatment.
Healthcare workers must possess the knowledge of trauma-related beliefs among trauma-exposed patients.
Healthcare workers need to be competent in identifying trauma-related beliefs among trauma-exposed patients.
Healthcare workers need to accurately treat trauma-related beliefs with evidence-based techniques.
Many trauma-exposed patients (particularly those with PTSD) report negative trauma-related beliefs about themselves, others, the future, and the world. They may also report trauma-related beliefs about what caused their trauma to happen or the consequences of their trauma. If the provider is unable to identify a patient whose worldview was significantly impacted and changed by their trauma, the patient's symptoms will likely maintain and may potentially worsen. It is important that healthcare providers be able to accurately identify cognitions pertaining to trauma among trauma-exposed patients to effectively treat their symptoms.
Learners will gain knowledge of trauma-related beliefs.
Learners will feel competent in their ability to identify trauma-related beliefs.
Learners will show performance improvement in their ability to differentiate trauma-related beliefs about oneself, others, and the world.
Learning Objectives
By the end of this course learners will be able to:
Identify trauma-related beliefs according to DSM-5-TR criterion D.2.
Identify trauma-related beliefs according to DSM-5-TR criterion D.3.
Differentiate examples of trauma-related beliefs.
Define misconceptions about trauma-related beliefs.
Meet your instructor
Brooke Bartlett, Ph.D., Licensed Psychologist – Content Expert
Dr. Bartlett earned a Ph.D. and M.A. in clinical psychology from the University of Houston. She also earned a M.A. in psychology from Boston University, and a B.A. in psychology from the University of California, Irvine. Her clinical expertise is in the assessment and evidence-based treatment of PTSD and trauma-related pathology, anxiety disorders, depressive disorders, and substance use disorders. She is particularly specialized and passionate about working with first responders and military veterans. Dr. Bartlett's research interests focus on trauma-related pathology, with an emphasis on the examination of risk and resilience processes and behaviors relevant to PTSD. Much of her program of research is focused on first responder and military veteran populations, and she believes it is important to produce research grounded in novel theoretical approaches that can be applied to evidence-based clinical practice. Dr. Bartlett has contributed extensively to the scientific literature of trauma psychology through numerous peer-reviewed journal article publications and presentations at national and local conferences, as well as a co-authored published book chapter. In addition to her clinical and research practice, Dr. Bartlett is a faculty member at multiple academic institutions teaching a broad range of psychology courses.
Course Agenda
The activity is designed to assist healthcare workers in identifying and assessing for trauma-related beliefs among teletherapy patients. It will also provide healthcare workers with general guidelines about trauma-related beliefs among trauma-exposed teletherapy patients, and learners will be able to identify and correct common misconceptions about teletherapy regarding this subject.
Multiple methods of instruction including a series of online course slides that outline learning objectives, and highlight relevant content. The online course slides are meant to prepare learners for a clinical case application. Learners will also be offered multiple-choice, subject matter tests to assess comprehension of materials.
Accreditation Statement

In support of improving patient care, this activity has been planned and implemented by Medical Education Resources (MER) and Symptom Media. MER is jointly accredited by the Accreditation Council for Continuing Medical Education (ACCME), the Accreditation Council for Pharmacy Education (ACPE), and the American Nurses Credentialing Center (ANCC), to provide continuing education for the healthcare team
Physician Credit
Medical Education Resources designates this enduring material for a maximum of 1 AMA PRA Category 1 Credits™. Physicians should claim only the credit commensurate with the extent of their participation in the activity.
Nursing Credit
Medical Education Resources designates this enduring material for a maximum of 1 ANCC nursing contact hours.
Psychologist Credit

Continuing Education (CE) credits for psychologists are provided through the co-sponsorship of the American Psychological Association (APA) Office of Continuing Education in Psychology (CEP). The APA CEP Office maintains responsibility for the content of the programs.
Social Work

As a Jointly Accredited Organization, Medical Education Resources is approved to offer social work continuing education by the Association of Social Work Boards (ASWB) Approved Continuing Education (ACE) program. Organizations, not individual courses, are approved under this program. Regulatory boards are the final authority on courses accepted for continuing education credit. Social workers completing this course receive 1 general continuing education credits.
Disclosure of Conflicts of Interest
Medical Education Resources ensures balance, independence, objectivity, and scientific rigor in all our educational programs. In accordance with this policy, MER identifies relevant financial relationships with its instructors, content managers, and other individuals who are in a position to control the content of an activity.  Reported relevant financial relationships are mitigated by MER to ensure that all scientific research referred to, reported, or used in a CE activity conforms to the generally accepted standards of experimental design, data collection, and analysis.  MER is committed to providing learners with high-quality CE activities that promote improvements or quality in health care and not the business interest of an ineligible company.
The faculty reported the following financial relationships with commercial interests whose products or services may be mentioned in this activity:

The content managers reported the following financial relationships with commercial interests whose products or services may be mentioned in this activity:

Method of Participation
There are no fees for participating in and receiving credit for this activity (or insert fee amount if applicable). During the period X through X, participants must 1) read the learning objectives and faculty disclosures, 2) study the educational activity, 3) complete the posttest by recording the best answer to each question, 4) complete the evaluation.
A statement of credit will be issued only upon receipt of a completed activity evaluation form and a completed posttest with a score of 70% or better.
Media
Internet
References
American Psychiatric Association: Diagnostic and Statistical Manual of Mental Disorders, Fifth edition, Text Revision. Washington D.C., American Psychiatric Association, 2022.
Diehle, J., Schmitt, K., Daams, J. G., Boer, F., & Lindauer, R. J. (2014). Effects of psychotherapy on trauma‐related cognitions in posttraumatic stress disorder: A meta‐analysis. Journal of Traumatic Stress, 27(3), 257-264.
Moser, J. S., Hajcak, G., Simons, R. F., & Foa, E. B. (2007). Posttraumatic stress disorder symptoms in trauma-exposed college students: The role of trauma-related cognitions, gender, and negative affect. Journal of Anxiety Disorders, 21(8), 1039-1049. 10.1016/j.janxdis.2006.10.009.
Disclaimer
The content and views presented in this educational activity are those of the authors and do not necessarily reflect those of Medical Education Resources and/or Symptom Media. The authors have disclosed if there is any discussion of published and/or investigational uses of agents that are not indicated by the FDA in their presentations. Before prescribing any medicine, primary references and full prescribing information should be consulted. Any procedures, medications, or other courses of diagnosis or treatment discussed or suggested in this activity should not be used by clinicians without evaluation of their patient's conditions and possible contraindications on dangers in use, review of any applicable manufacturer's product information, and comparison with recommendations of other authorities. The information presented in this activity is not meant to serve as a guideline for patient management.
MER Privacy Policy: cmepartner.org/privacy
https://symptommedia.com/wp-content/uploads/Symptom-Media-logo.jpg
0
0
Andrew Rubin
https://symptommedia.com/wp-content/uploads/Symptom-Media-logo.jpg
Andrew Rubin
2023-06-12 22:04:52
2023-06-14 21:36:49
T16 – Identifying Trauma-Related Beliefs with Telehealth Patients