Thanks for contacting Symptom Media. We will get back to you soon.
ALA Outstanding Academic Title
Symptom Media is pleased to announce that it has been selected by the American Library Association's CHOICE magazine for Academic Libraries as an ALA CHOICE Outstanding Academic Title.
Symptom Media was one of only 39 total electronic products selected for the year, ALA's Outstanding Academic Title list, out of a total of more then 25,000 print and electronic titles submitted for review.
Symptom Media Partners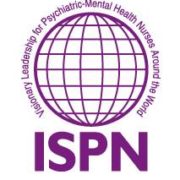 International Society of Psychiatric-Mental Health Nurses ISPN's mission is to unite and strengthen the presence and the voice of specialty psychiatric-mental health nursing while influencing health care policy to promote equitable, evidence-based and effective treatment and care for individuals, families and communities. Visit ispn-psych.org »

Medical Education Resources Medical Education Resources provides high-quality, efficient, and economical services for the medical education community including CME/CE certification and additional services through collaborative partnerships. Visit Medical Education Resources