Borderline Personality Disorder CE Course
Target Audience
Nurses, general practice physicians, psychiatrists, psychologists, social workers and marriage and family therapists, substance abuse counselors, allied health professionals, and students and trainees of these disciplines.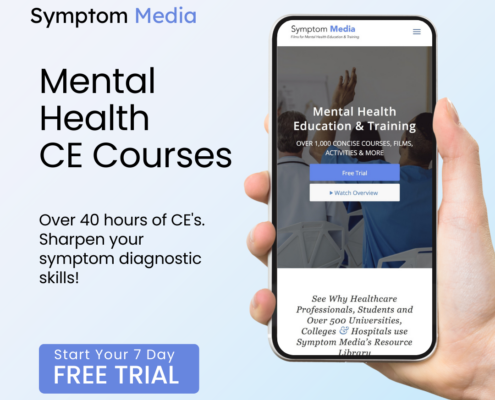 Underlying Need for this Course
The purpose of this course is to to assist nurses, doctors, and allied health professionals in understanding the definition and diagnostic criteria, etiology, epidemiology, pharmacological and non-pharmacologic treatments, duration of symptoms, and complications associated with borderline personality disorder.
Personality disorders, particularly Cluster B personality disorders including borderline, narcissistic, antisocial and histrionic personality disorders are among the most common, challenging to manage, yet least identified and well treated of psychiatric disorders.
Individuals with borderline personality disorder as well as other cluster b personality disorders tend to be high utilizers of the health care system, therefore health care professionals are likely to see these patients.
Borderline personality disorder by itself, and co-occurring with other cluster B personality disorders and other psychiatric disorders, elevates the risk of harm to self and others.  Therefore there is a need for allied health professionals to be able to distinguish between these disorders.
Borderline personality disorder is amongst the most stigmatized mental health conditions by health care providers, leading to treatment that differs from that of the general population.
Some evidence-based and other treatments exist to ameliorate the symptoms of borderline personality disorder.
Personality disorders are argued to be of the most common yet least identified and well-treated psychiatric disorders. Nurses, physicians and other allied health professional are in an ideal position within the health care system to address deficiencies in treatment outcomes for personality disorders (Woods, 2002).
According to the Diagnostic and Statistical Manuel, borderline, narcissistic, antisocial and histrionic personality disorders are cluster B personality disorders, and frequently co-occur (APA, 2013).  Notably, when borderline personality disorder co-occurs with antisocial and narcissistic personality disorder, the risk for violence and suicide may be elevated.  Moreover, individuals with cluster b personality disorders, particularly borderline personality disorder, tend to utilize health care resources more than the general population (APA, 2013) Furthermore, studies have shown that mental health nurses hold among the poorest views of those with borderline personality disorder, due to challenging behaviors (Dickens, et al, 2016).  Consequently, they may stigmatize and treat these individuals differently than people with other mental health diagnoses.
Therefore, there is a need to address these gaps in professionalism, knowledge and skill in recognizing and differentiating between the cluster b personality disorders. Improving clinical assessment skills of cluster b personality disorders is a necessary step towards improving treatment and outcomes for people suffering from these psychiatric disorders.
Clinicians need KNOWLEDGE on the signs, symptoms, common behaviors as well as etiology, epidemiology, the course of disease, diagnosis and treatments of borderline personality disorder.
Clinicians need to be COMPETENT in recognizing the symptoms of borderline personality disorder and those that may place the patient at risk of harming themselves or others.
Clinicians need to PERFORM in being able to identify borderline personality disorder and behaviors and psychiatric co-morbidities that elevate the risk for harm to self or others.
 Clinicians will improve their knowledge of the clinical presentation of the symptoms, and their knowledge of the causes, treatments, and diagnostic criteria for borderline personality disorder and general personality disorder.
Clinicians will feel more competent in recognizing symptoms of borderline personality disorder.
Clinicians will feel more prepared to perform a differential diagnosis to rule out other possible causes or psychiatric co-morbidities based on the clinical symptoms, and consider treatments that may be helpful for borderline personality disorder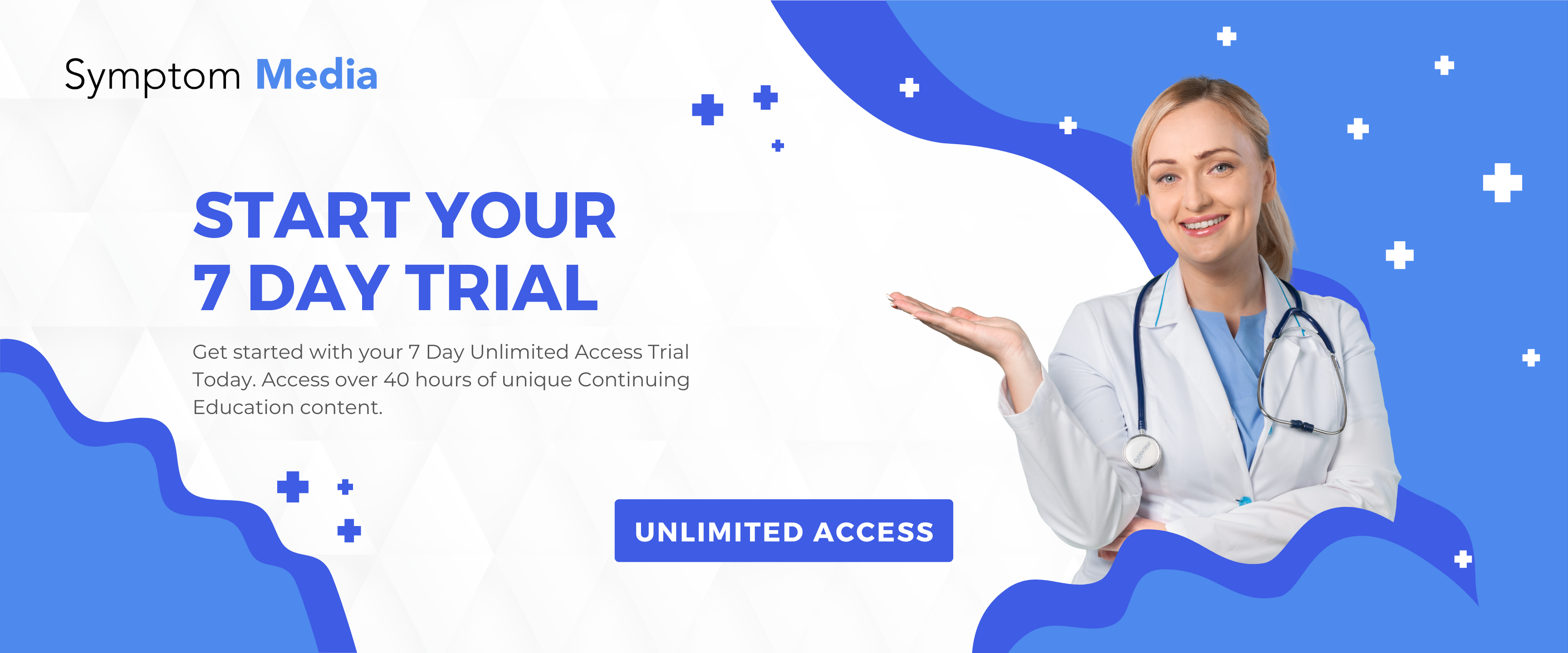 Learning Objectives
By the end of this course learners will be able to:
Define the criteria for a general personality disorder
Define borderline personality disorder (BPD) and its diagnostic criteria
Describe the signs, symptoms and common behaviors of BPD
Discuss possible causes of BPD
Identify behaviors that are a risk for harming the self or others
Name evidence based treatments for BPD.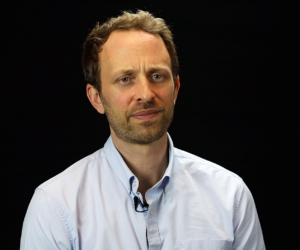 Meet your instructor: Aaron Miller, MS, RN, PMHNP-BC is an ANCC Board Certified Family Psychiatric Mental Health Nurse Practitioner with over 11 years of experience working as an Advanced Practice Registered Nurse with individuals with serious mental illness including personality disorders.  Aaron has a master's degree in science, currently works as a faculty member in a Psychiatric Mental Health Nurse Practitioner Master's program in San Francisco, CA, and maintains a clinical practice in Oakland and Santa Rosa, CA with individuals with severe and chronic mental illness.
References
Adler, G. (1985) Borderline psychopathology and its treatment. New York, Jason Aronson, 1985
American Psychiatric Association. (2013) Diagnostic and Statistical Manual, Fifth Edition.  APA publishing.  Washington D.C./ London
American Psychiatric Association (2010). Practice guidelines for the treatment of patients with borderline personality disorder. APA Publishing.  Washington D.C./London
Bateman, A.W., Gunderson, J., Mulder, R. (2015) Treatment of personality disorder.  Lancet. 385 (9969): 735-43.
Bradley, R., Jenai, J. Westen, D. (2015). Etiology of borderline personality disorder: disentangling contributions of intercorrelated antecedents.  The Journal of Nervous and Mental Disease. 193:1, p 24-31
Diever, L.J., Insel, T.R. and Uhde, T.W. (1983) Biogenetic factors in personalities. In Personality Disorders, edited by J.P. Frosch. Washington, DC, pp.42-65
Sadock, B.J., Sadock, V.A. & Ruiz, P. (2015). Kaplan & Sadock's Synopsis of Psychiatry, 11th edition.  Wolters Kluwer. Philadelphia, PA.
Linehan, M. (1993) Cognitive –Behavioral Treatment of Borderline Personality Disorder.  New York, Guilford Press.
Lowenstein, J., Purvis, C. & Rose, K.  (2016) A systematic review on the relationship between antisocial, borderline and narcissistic personality disorder diagnostic traits and risk of violence to others in a clinical and forensic sample.  Borderline Personality Disorder Emot Dysregul.. 3:14.
Shea, S.  (1998) Psychiatric Interviewing, The Art of Understanding, 2nd Edition.  Saunders.  Philadelphia, PA.
Stone, M.H. (2019). Borderline personality disorder: clinical guidelines for treatment.  Psychodynamic Psychiatry.  Spring; 47(1); 2-26.. Guilford Press.. New York.