Become a Symptom Media Subject Expert
Become a Symptom Media Subject Expert:
Symptom Media is always looking for additional qualified subject experts in mental health who would like to work with our production team to create video case studies that fit your needs.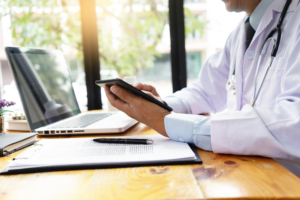 How does it work?
If Symptom Media does not have certain videos that you'd like in your courses or training programs, Symptom Media invites you to reach out with your suggestions, and work with Symptom Media as a lead subject expert to help create the videos.
Step 1: Email Andrew Rubin from Symptom Media's production team, and please include your CV and the video case studies that you would be interested in producing with us.
Step 2: Andrew Rubin will respond & let you know whether we're interested in proceeding to the next steps.

Where does Symptom Media produce?
Los Angeles.  We will schedule a mutually available date for you to join our production and film video case studies in our studio.
How does Symptom Media compensate?
Symptom Media offers an exchange of sorts.  You'll get to create video case studies that you specifically want for your courses and training programs, getting access to Symptom Media's studio as well as screenwriting, production, and post production services at no cost to you, and in exchange, Symptom Media gets exclusive distribution rights to the video(s).
Ready to Become a Symptom Media Subject Expert?
Email Andrew Rubin your CV and video(s) that you'd like to produce with us.