Assessment and Evidence-Based Treatment of Obsessive Compulsive Disorder CE Course Preview
Accreditation Information
Course Title: Assessment and Evidence-Based Treatment of Obsessive Compulsive Disorder
Release date: July, 2020
Expiration date: July, 2022
Estimated time to complete activity: 1.5 hours
Hardware / Software Requirements: Compatible with Internet Explorer 6 and up, Mozilla Firefox 3 and up, Safari 4.0, and Google Chrome 10 and up.
If you have any questions, please contact MER at (800)-421-3756, http://www.cmepartner.org/contact
To see MER Privacy Policy, scroll to bottom of this page.
This activity is jointly provided by Medical Education Resources and Symptom Media.
Target Audience
Primary Care Physicians,  Physician Assistants, Primary Care and Mental Health Nurses in clinical outpatient settings, and mental health workers in clinic settings.
Underlying Need for this Course
The purpose of this activity is to increase competence in detecting and confirming the diagnosis of Obsessive Compulsive Disorder through clinical interview, and to increase knowledge of highly effective, evidence-based practices such as Hierarchical Exposure Therapy.
Though familiar with broad, non-specific elements of this mental disorder, or one or two specific behaviors such as hand washing, health care professionals are at risk for premature diagnosis before DSM-5-TR criteria are sufficiently met.
Clinical health care professionals such as general physicians, Assistants, Nurses and Mental Health Workers, face a gap in understanding the relationship between behavioral symptoms and patients' anxious states of discomfort that result in functional impairment or eventual incapacity.
Errors in planning and implementation of standardized, evidence-based approaches such as Exposure Therapy  lead to higher risk of drop-out and unnecessary discomfort in treatment.
Clinical Health Care Professionals lack familiarity with the typical episodic course of Obsessive Compulsive Disorder, and the clinical rationale for emphasizing psychoeducation and patient mastery in self-initiating techniques.
Abramowitz (2013) reported that lack of understanding of underlying rationale for use of Exposure Therapy resulted in less consistent application of the approach.
Keijsers, Hoogduin & Schapp (1994)   Presented research indicating several factors led to poor outcome or treatment failure in OCD, such as complexity in presentation and poor provider/patient relationship.
Fenske & Schwenk found that lack of recognition of OCD symptoms in patients by physicians leads to delay in treatment and poorer outcome.
Need to improve assessment competency in collection of clinical patient data so that diagnoses are more closely aligned with DSM-5-TR Criteria standards.
Need to supplement primary clinical and academic knowledge base regarding Obsessive Compulsive Disorder to prepare clinical health care professionals for range of symptom manifestations that occur in actual clinical cases.
Need to increase knowledge of the basis of patient discomfort in Obsessive Compulsive Disorder in order to decrease drop-out and increase long-term patient efficacy in coping with post-discharge episodes.
Learning Objectives
By the end of this course learners will be able to:
Assess Obsessive Compulsive Disorder in order to gather sufficient evidence for diagnosis.
Recognize a variety of obsessive and compulsive behaviors that may be seen in clinical and community practice.
Provide informed psychoeducation to patients about their condition and treatment to increase patient compliance.
Recommend targeted treatment approaches with sufficient level of intervention to improve patient outcomes.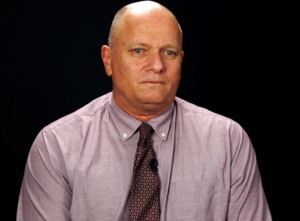 Meet your instructor: Dr. David Paltin is a licensed psychologist, maintains an active clinical practice, and teaches psychology courses at Chapman University, National University, and Columbia College. He has authored books and articles on behavioral health topics ranging from ADHD to Violence Prediction and Borderline Personality Disorder.  Dr. Paltin has specialization in pediatric mental health diagnosis and treatment, sleep disorders, and has helped design systems of care delivery in pediatric, adult, and educational settings.
Course Agenda
This activity examines diagnostic assessment and treatment of Obsessive Compulsive Disorder, according to the Diagnostic and Statistical Manual of Mental Disorders (5th ed).  Key symptom presentation as commonly seen during clinical interview is described, as well as survey of variations in Obsessive and Compulsive behaviors that still fit within DSM-5-TR diagnostic criteria.  A theoretical clinical framework is described that provides foundation for understanding why effective treatments emphasize behavioral practice and anxiety management.  Evidence-Based treatment approaches are presented for use in both general medical and mental health clinic settings.
A slide presentation is used to present both theoretical and practical concepts.  Video presentation of case study clinical interview with a patient with Obsessive Compulsive Disorder with didactic stop-and-start discussion by course instructor to increase learners' ability to apply knowledge to clinical practice.  Post-quiz to assess acquisition and integration of material that can be utilized in professional medical or mental health practice.
Physician Credit
This activity has been planned and implemented in accordance with the accreditation requirements and policies of the Accreditation Council for Continuing Medical Education (ACCME) through the joint providership of Medical Education Resources (MER) and Symptom Media. MER is accredited by the ACCME to provide continuing medical education for physicians.
Credit Designation
Medical Education Resources designates this enduring material for a maximum of 1.5 AMA PRA Category 1 Credit(s)™. Physicians should claim only the credit commensurate with the extent of their participation in the activity.
Nursing Credit
Medical Education Resources is accredited as a provider of continuing nursing education by the American Nurses Credentialing Center's Commission on Accreditation.
This CE activity provides 1.5 contact hours of continuing nursing education.
Medical Education Resources is a provider of continuing nursing education by the California Board of Registered Nursing, Provider #CEP 12299, for 1.5 contact hours.
Disclosure of Conflicts of Interest
Medical Education Resources ensures balance, independence, objectivity, and scientific rigor in all our educational programs. In accordance with this policy, MER identifies conflicts of interest with its instructors, content managers, and other individuals who are in a position to control the content of an activity. Conflicts are resolved by MER to ensure that all scientific research referred to, reported, or used in a continuing education activity conforms to the generally accepted standards of experimental design, data collection, and analysis. MER is committed to providing its learners with high-quality activities that promote improvements or quality in health care and not the business interest of a commercial interest.
The faculty reported the following financial relationships with commercial interests whose products or services may be mentioned in this activity:

The content managers reported the following financial relationships with commercial interests whose products or services may be mentioned in this activity:

Method of Participation
There are no fees for participating in and receiving credit for this activity (or insert fee amount if applicable). During the period July, 2020 through July, 2022, participants must 1) read the learning objectives and faculty disclosures, 2) study the educational activity, 3) complete the posttest by recording the best answer to each question, 4) complete the evaluation.
A statement of credit will be issued only upon receipt of a completed activity evaluation form and a completed posttest with a score of 70% or better.

References
Abramowitz, J. (2013) The Practice of Exposure Therapy: Relevance of Cognitive-Behavioral Theory and Extinction Theory Behavior Therapy
Volume 44, Issue 4, December 2013, Pages 548-558
American Psychiatric Association (2013). Diagnostic and Statistical Manual of Mental Disorders (5th ed). Arlington, VA: Author.
Baldwin, S. et. al. (2014) Evidence-based pharmacological treatment of anxiety disorders, post-traumatic stress disorder and obsessive-compulsive disorder: A revision of the 2005 guidelines from the British Association for Psychopharmacology. Journal of Psychopharmacology; 1-37.
Fenske, J., Schwenk, T., (2009) Obsessive-Compulsive Disorder, Management and Treatment. Am Fam Physician. 2009 Aug 1;80(3):239-245.
Hirchtritt, M., Bloch, M. , Mathews, C. Obsessive-Compulsive Disorder: Advances in Diagnosis and Treatment (2017). JAMA Review, 317(13):1358-1367.
Johnson, C., Blair-West, S. (2013). Obsessive-compulsive disorder The role of the GP Volume 42, No.9: 606-609
Psychological Health Center of Excellence (2019) Exposure and Response Prevention for Obsessive-Compulsive Disorder. Psych Health Evidence Briefs. Retrieved:https://www.pdhealth.mil/sites/default/files/images/docs/Exposure_and_Response_Prevention_for_Obsessive_Compulsive_Disorder_508.pdf
Keijsers, G., Hoogduin, C., Schapp, C.  (1994). Predictors of Treatment Outcome in the Behavioral Treatment of Obsessive-Compulsive Disorder. British Journal of Psychiatry, 165(6): 781-786.
Disclaimer
The content and views presented in this educational activity are those of the authors and do not necessarily reflect those of Medical Education Resources and/or Symptom Media. The authors have disclosed if there is any discussion of published and/or investigational uses of agents that are not indicated by the FDA in their presentations. Before prescribing any medicine, primary references and full prescribing information should be consulted. Any procedures, medications, or other courses of diagnosis or treatment discussed or suggested in this activity should not be used by clinicians without evaluation of their patient's conditions and possible contraindications on dangers in use, review of any applicable manufacturer's product information, and comparison with recommendations of other authorities. The information presented in this activity is not meant to serve as a guideline for patient management.
MER Privacy Policy: cmepartner.org/privacy