Adjustment Anxiety Disorder CE Course Preview
Course Title: Fundamentals of Adjustment Disorder with Anxiety
Accreditation Information
Release date: July, 2020
Expiration date: July, 2020
Estimated time to complete activity: 1.5 hours
Hardware / Software Requirements: Compatible with Internet Explorer 6 and up, Mozilla Firefox 3 and up, Safari 4.0, and Google Chrome 10 and up.
If you have any questions, please contact MER at (800)-421-3756, http://www.cmepartner.org/contact
To see MER Privacy Policy, scroll to bottom of this page.
This activity is jointly provided by Medical Education Resources and Symptom Media.
Target Audience
Primary Care Physicians, Physician Assistants, Primary Care and Mental Health Nurses in clinical outpatient settings.
Underlying Need for this Course
The purpose of the activity is to improve assessment, diagnosis, and case planning decision making for licensed health care professionals who may encounter patients with adjustment disorders with anxiety in clinic, teletherapy, and mental health treatment settings.
A knowledge gap exists particularly in primary care settings in identifying when to assess Adjustment Disorder with Anxiety instead of Anxiety Disorders  of the DSM-5-TR, resulting in less effective intervention choice.
Unfamiliarity with expected symptoms and clinical course of the disorder leads to errors in decision making in pharmacological management.
The focus of intervention is different in Adjustment Disorder compared to other Anxiety Disorders, and this leads to treatment overemphasis on clinical management of anxiety reduction compared to a more effective choice of brief case management intervention recommended for Adjustment Disorders.
Epidemiological research indicates Adjustment Disorders are commonly diagnosed but misinterpreted as a "transient state" instead of a disorder with specific treatment imperatives. (Carta, et. al.).  Prevalence rates in primary care ranges from 3-10%, and frequently is undiagnosed by general practitioners.  (Lal & Mackinnon)  Unlike other anxiety disorders, Antidepressant therapies can inhibit patients' ability to respond to adjustment-related stressors. (Lal & Mackinnon)
Health care professionals should increase diagnostic acuity by increasing knowledge of standards for diagnosis of Adjustment Disorder.
Reducing misunderstanding of Adjustment Disorder with Anxiety as a less severe form of Anxiety Disorder encourages better clinical outcome and decision-making performance.
Reducing patient risk specific to Adjustment Disorder with Anxiety is associated with increased case management competency.
Learning Objectives
By the end of this course learners will be able to:
Identify behavioral signs of autonomic activation and arousal.
Learn to accurately identify the causal event that led to adjustment symptoms.
Recognize a variety of key symptoms that have a common underlying relationship to adjustment anxiety.
Learn how "control" and "avoidance" relate to the types of functional impairment associated with Adjustment Disorder with Anxiety.
Learn how information gathered during the assessment/interview can inform decisions about treatment tolerability and effective versus non-effective approaches.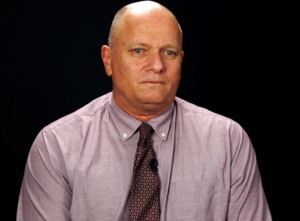 Meet your instructor: Dr. David Paltin is a licensed psychologist, maintains an active clinical practice, and teaches psychology courses at Chapman University, National University, and Columbia College. He has authored books and articles on behavioral health topics ranging from ADHD to Violence Prediction and Borderline Personality Disorder.  Dr. Paltin has specialization in pediatric mental health diagnosis and treatment, sleep disorders, and has helped design systems of care delivery in pediatric, adult, and educational settings.
Course Agenda
This activity supports learners' ability to recognize patterns of symptoms that lead to accurate diagnosis of Adjustment Disorder with Anxiety per DSM-5-TR criteria.  Video analysis of case example supports learners' integration of academic materials with realistic presentation as would be encountered in clinical settings.  Activity assists learners in having familiarity with the scope of interventions and treatments that follow evidence-based best practices.
A slide presentation is used to present both theoretical and practical concepts.  Video presentation of case study clinical interview with a patient with Adjustment Disorder with Anxiety with didactic stop-and-start discussion by course instructor to increase learners' ability to apply knowledge to clinical practice.  Objective Summative quiz post-assessment based on course learning objectives.
Physician Credit
This activity has been planned and implemented in accordance with the accreditation requirements and policies of the Accreditation Council for Continuing Medical Education (ACCME) through the joint providership of Medical Education Resources (MER) and Symptom Media. MER is accredited by the ACCME to provide continuing medical education for physicians.
Credit Designation
Medical Education Resources designates this enduring material for a maximum of 1.5 AMA PRA Category 1 Credit(s)™. Physicians should claim only the credit commensurate with the extent of their participation in the activity.
Nursing Credit
Medical Education Resources is accredited as a provider of continuing nursing education by the American Nurses Credentialing Center's Commission on Accreditation.
This CE activity provides 1.5 contact hours of continuing nursing education.
Medical Education Resources is a provider of continuing nursing education by the California Board of Registered Nursing, Provider #CEP 12299, for 1.5 contact hours.
Disclosure of Conflicts of Interest
Medical Education Resources ensures balance, independence, objectivity, and scientific rigor in all our educational programs. In accordance with this policy, MER identifies conflicts of interest with its instructors, content managers, and other individuals who are in a position to control the content of an activity. Conflicts are resolved by MER to ensure that all scientific research referred to, reported, or used in a continuing education activity conforms to the generally accepted standards of experimental design, data collection, and analysis. MER is committed to providing its learners with high-quality activities that promote improvements or quality in health care and not the business interest of a commercial interest.
The faculty reported the following financial relationships with commercial interests whose products or services may be mentioned in this activity:

The content managers reported the following financial relationships with commercial interests whose products or services may be mentioned in this activity:

Method of Participation
There are no fees for participating in and receiving credit for this activity (or insert fee amount if applicable). During the period July, 2020 through July, 2022, participants must 1) read the learning objectives and faculty disclosures, 2) study the educational activity, 3) complete the posttest by recording the best answer to each question, 4) complete the evaluation.
A statement of credit will be issued only upon receipt of a completed activity evaluation form and a completed posttest with a score of 70% or better.

References
American Psychiatric Association. (2013). Diagnostic and statistical manual of mental disorders (5th ed.). Arlington, VA: Author.
Carta. M., Balestieri, M. et.al. (2009) Adjustment Disorder: Epidemiology, Diagnosis and Treatment.  Clin Pract Epidemiol Mental Health, 5(15).
Casey, P., Bailey, S. (2011) Adjustment Disorders: the State of the Art. World Psychiatry 2011;10:11-18
Frank, J., (2016) Adjustment Disorders, Treatment and Management. Medscape, retrieved: https://emedicine.medscape.com/article/2192631-treatment
Johns Hopkins. (2017) Adjustment Disorder.  Johns Hopkins Psychiatry Guides.
Lakshmi, G. (2017) Effectiveness of an Integrative Approach on Adjustment Disorder, Psychol and Behavioral Sci Int J., 2017 5(4)
Zelviene, P., Kasiauskas, E. (2018) Adjustment Disorder, Current Perspectives. Neuropsychiatric Dis Treat, 14, 375-381.
Disclaimer
The content and views presented in this educational activity are those of the authors and do not necessarily reflect those of Medical Education Resources and/or Symptom Media. The authors have disclosed if there is any discussion of published and/or investigational uses of agents that are not indicated by the FDA in their presentations. Before prescribing any medicine, primary references and full prescribing information should be consulted. Any procedures, medications, or other courses of diagnosis or treatment discussed or suggested in this activity should not be used by clinicians without evaluation of their patient's conditions and possible contraindications on dangers in use, review of any applicable manufacturer's product information, and comparison with recommendations of other authorities. The information presented in this activity is not meant to serve as a guideline for patient management.
MER Privacy Policy: cmepartner.org/privacy