Gertrude Nonterah, Ph.D., RN is an educator and registered nurse based in San Diego, CA. She is passionate about helping students succeed in school. Dr. Nonterah runs Nonterah Health Writing where she writes educational content for clients in the health and wellness spaces. Visit her website at NonterahHealthWriting.com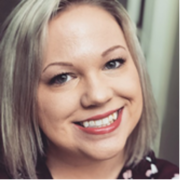 Jessica Dzubak, MSN, RN, is the Director of Nursing Practice for the Ohio Nurses Association. She is also a freelance writer specializing in the healthcare industry. She enjoys her two dogs, which add commentary to her articles by laying their heads across the keyboard while she's writing. Visit her website at www.nursejessicawrites.com.
Rachel Nall, RN, MSN, CRNA is a CRNA at a Level I trauma center in Tennessee. She's also a freelance writer whose articles have appeared in Everyday Health, Healthline, Medical News Today, and many more health-related publications. When she's not working at the hospital or writing, she's reading.
Stephanie Arnold is an Adult Psychiatric/Mental Health Clinical Nurse Specialist working as an advance practice nurse in psychiatry. She holds an undergraduate degree in Celtic Studies from UC Berkeley, an MSN from Cal State Los Angeles, and is a doctoral candidate in the University of Alabama's DNP program.  Stephanie also teaches mental health nursing to graduate and undergraduate students. She is a member of Sigma Theta Tau and Golden Key International Honour Societies. She was inducted into a chapter of the Philanthropic Educational Organization and is an active member serving on the Ways and Means Committee.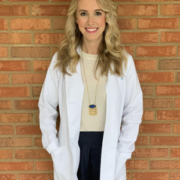 Whitney Weingarten FNP-C is a nurse practitioner in Atlanta, GA. With a background in primary care, women's health, and otolaryngology, Whitney has a variety of perspectives to contribute to her patients. Whitney has a passion for preventative care and educating her patients as if they were her family.