Contact
Have Questions?
Email: Matt Rubin. Or you can also reach us at 760-522-3292.
Please Log In
Symptom Media Newsletterl
Sign up to Symptom Media's Newsletter now and receive updates about new training titles, articles, upcoming projects & more.
Please enter your email address below and click 'sign up'.
ALA Outstanding Academic Title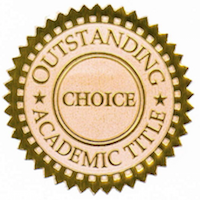 Symptom Media is pleased to announce that it has been selected by the American Library Association's CHOICE magazine for Academic Libraries as an ALA CHOICE Outstanding Academic Title for 2014.
Symptom Media is one of only 39 total electronic products selected in 2014 for ALA's Outstanding Academic Title list out of a total of more then 25,000 print and electronic titles submitted for review. To read Symptom Media's Review in ALA's Choice Magazine December 2014 issue, click here
In the News
Symptom Media has partnered with ISPN, the International Society of Psychiatric-Mental Health Nurses.
Read more about this strategic partnership
In the News

Symptom Media has partnered with Psi Chi, the International Honor Society in Psychology which has over 600,000 lifetime members.
Read more about this strategic partnership