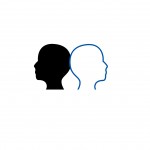 Matt Rubin brings expertise in film production, distribution, and social media marketing to Symptom Media. He has worked in creative development, film production and purchasing films for theatrical, home video, and digital distribution.
Matt began his career in script development, working for Jack Freedman Productions and Beacon Pictures. After two years working in film development, Matt successfully transitioned into film acquisitions, gaining knowledge and expertise in film distribution as acquisition manager. At First Look Studios, Matt aided in the acquisition of over forty films, traveling to festivals and markets such as Sundance, Cannes, American Film Market, and Tribeca.
Matt graduated from University of California Los Angeles with a Bachelor's Degree in Political Science.